VW Diagnostic KKL USB Cable VAG 409.1 with chip FT232RL
Note: Our chip is genuine FT232RL chip
VAG409--Blue USB/OBDII Cable
Color option: Black or blue-white or Blue

Features Specifications:
VAG com 409 DIAGNOSTIC INTERFACE 805.1 cable tools for VW.VOLVO,805.1 704.1,409.
1 vag com 409 usb interface
Net Weight: 0.15KG

Features:
Working with a computer, this item performs the functions of a factory VAG-1551 or VAG-1552 scan tool and more. This item is fully compatible with almost all VW/AUDI/SEAT/SKODA vehicles, including KKL and CAN-BUS.
Functions
Full support for control modules using the new "Service 22" identification methods.
Support for control modules using the new UDS/ODX/ASAM protocol.
New Session Log capabilities.
Support for Generic OBD-II Mode 10.
Support for vehicles with dual ECUs, or example the RS4 and W12 engines.
Both ECUs are accessible simultaneously via address 31 for Basic Settings such as TBA.
Revised Adaptation screen to support the much longer Long Adaptations now appearing in some control modules.
Revised Advanced ID screen for increased flexibility handling the various data items appearing in the latest control modules.
New internal Gateway Coding Assistant (required for Audi B8 platform cars).
Much improved documentation (Label Files) for many older cars
Module Version - identify the control module part number and coding version
DTC Memory - read and clear manufacturer diagnostic trouble codes
Actual Values - access live data
Activation - selected components can be activated
Code Module - code new control modules (most models through 2002)
Adaptation - read/reset Service Light parameters, view/change block learn values
Basic Settings - view and change control module default settings (Excluding 1.8T 01 and newer)
Individual Values - read individual measuring values
Readiness Code - Check status of applicable emissions related systems
Remote Control Programming - program Radio Frequency keys
Key Matching - match keys to Immobilizer control module (5 digit)
Workable Models
All VW, AUDI, SEAT, and SKODA vehicles, includes those with CAN-BUS system.
What can this interface be used for?
This interface (adapter) is used as an interface and a USB cable to connect a VW/AUDI vehicle to a PC with USB port for on-board diagnostics (OBD).
Blue Color
Blue-White Color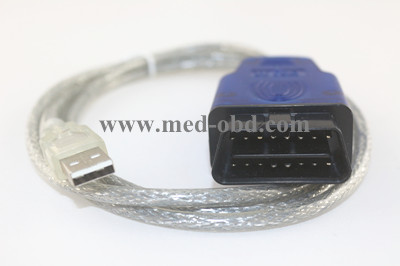 Payment Methods
These payments of T/T, L/C, Western Union, Paypal are accepted. If you have any problem with the payment, please leave a message to us.

Logistics
DHL, EMS, UPS and FEDEX are our choices. If you prefer other reliable shipping companies. Please leave a message to us.

Tracking Number
Tracking number will be informed within 2-3 work days after delivery goods. If you have any problem with it, please leave a message to us.

Feedback
Any comments, suggestions are accepted. We will be very grateful to your positive footprints left in our company. If you have any problem with our products, please leave a message to us.

Refund
Any damage or shortage of our goods when you receive your items. Please take some photos for a witness. We will deal with it in 24 hours. Frequently, we will send a new part of items for alternative and heavy-damage, Before refund is accepted, please leave a message to us.

E-mail
yasonne@hotmail.com
yasonfactory@hotmail.com
worldyason@live.com